Show off your other rides
05-09-2011, 01:38 PM
Join Date: Apr 2011
Location: south jersey
Posts: 9
---
someone is drinking some haterade lol....that jeep in your sig isn't exactly the sexiest thing
05-17-2011, 02:12 PM
Join Date: Apr 2011
Location: south jersey
Posts: 9
---
traded in my compass the last week and got this
2010 mustang gt its a big step up in power over the jeep and civic
06-12-2011, 10:45 AM
Join Date: May 2011
Posts: 16
---
08-02-2011, 06:40 PM
Join Date: Oct 2005
Location:
Posts: 4,371
---
Originally Posted by
ScoobyAddict14
Well here is the new additions to my ever expanding family: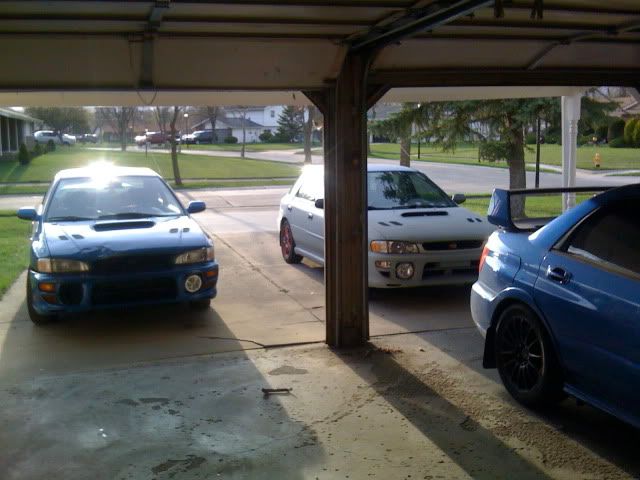 1998 Subaru Impreza L wagon and a 1999 Subaru Impreza 2.5RS
Theres a picture of the RS and the STi
RS has an exhaust leak that will be fixed this weekend and a new hood goes on soon. I am painting the 1998 Love Wagon soon as well.
I'd still be a scooby-lover today if it weren't for my local Subaru stealership. Assclownz...lol.
I'll take the 2.5 hatch, pleez...
08-02-2011, 06:42 PM
Join Date: Oct 2005
Location:
Posts: 4,371
---
Nice GT. Too bad about that mandatory license plate in the front...lol.
Thread
Thread Starter
Forum
Replies
Last Post